[ Home ]
[ Old Trooper ]
[ New Trooper II ]
[ KC's Trooper II ]
[ Wales ]
[ Links ]
Trooper Image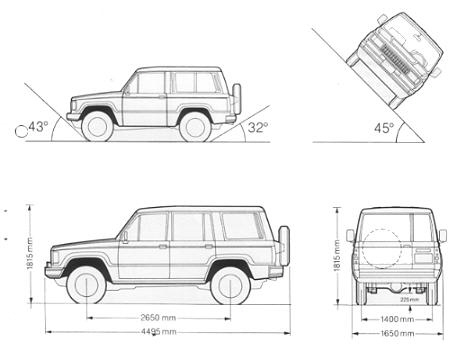 Is it really true a Trooper won't roll over at a 45 degree angle ?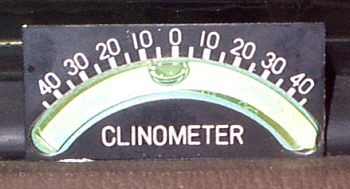 Clinometer (Water with air bubble)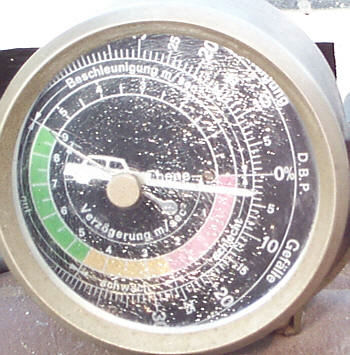 Mechanical (in)clinometer of german origin.
Seems to work for climbing or descending, but only if you are not moving.
If you are moving it seems to give info about acceleration and braking.
Does anyone know how it works ???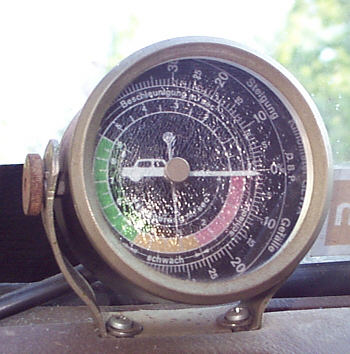 Another picture. The brand seems to be GEWA.
It reads: "Klinometer GEWA" on the right. Hard to see.
The wire is only for a small lamp to lite it up a little in the dark.
[ Home ]
[ Old Trooper ]
[ New Trooper II ]
[ KC's Trooper II ]
[ Wales ]
[ Links ]
All logo's and brands are registered Trade Marks ® (TM) of their respective owners.
"All photographs on this site are copyright protected"
Reproduction of the images on these pages without permission is strictly prohibited.
Violators risk legal prosecution.
Web design and HTML programming by Erik-Jan Geniets, Naarden-Vesting, The Netherlands.
Copyright &copy 2000 - 2004.